To create a flow from Microsoft Power Apps first select Create and choose Automated cloud flow. You will be prompted to give your flow a name and then choose the trigger. The trigger can be found by Searching Mailparser, choose "New parsed email is available"
Keep in mind that you need to enter your Mailparser username and password in Power Automate to activate the Mailparser connector on that end. If you created your account with Single Sign-On like Google or Microsoft, you can set a password
here
.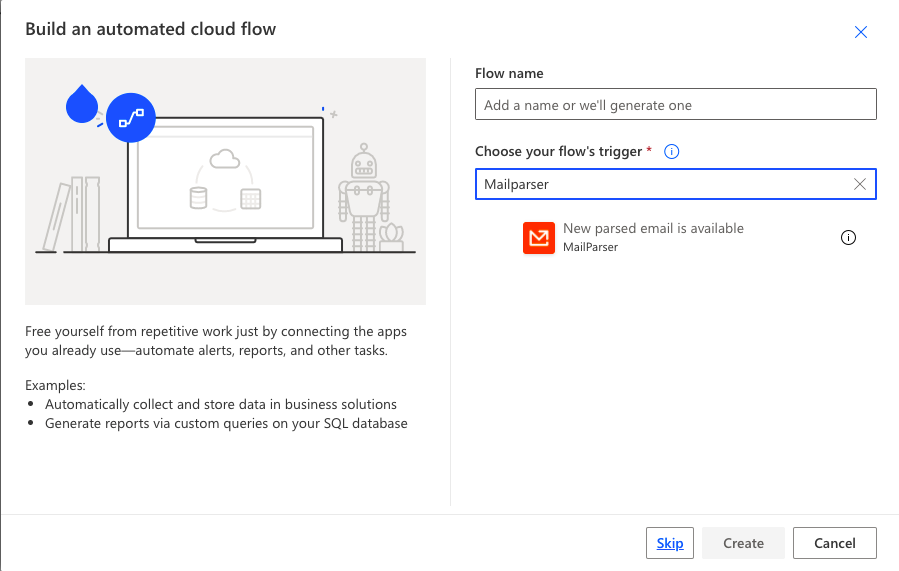 If you haven't yet connected Mailparser you will be prompted to enter a name for the Mailparser connection and input your Mailparser login details.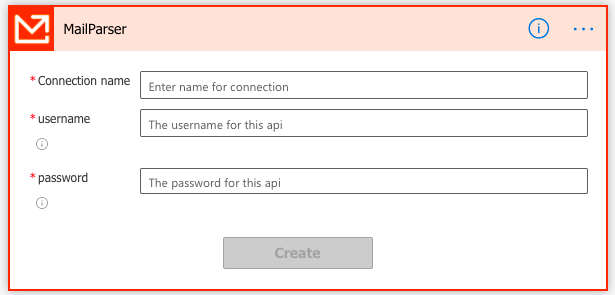 In the next step, you will need to select your Inbox - this is a drop-down menu that will give you the option to select the correct one.
The next step will be to choose the Action ( this step will change depending on where you need to send your data to) The below is an example of adding a row to a Google Sheet.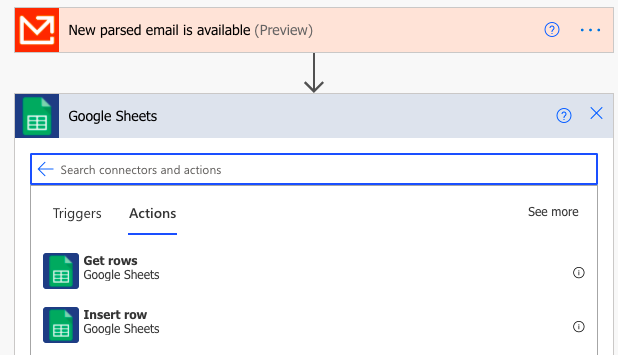 Choose the action "Insert row"
Next will be to select the Location of the sheet - then select the correct Mailparser parsing rule for each of the column options within the step.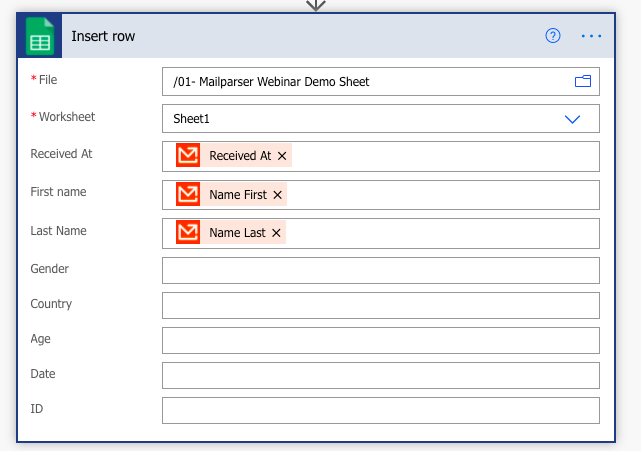 That is the complete action step when sending to Google Sheets. It may sometimes be necessary to add an approval step for your business.