Aside from extracting rows from HTML tables, it is also possible to extract repeating text values from emails.
The Repeating Text Values filter will allow you to extract repeating data that have a positional relation to a keyword you apply. You will find it under "Add Text Filter Extract Tabular Data Find Repeating Text Values:
Once added you will then be able to specify the anchor keyword that appears before your value multiple times within your email:

You can then specify where the value begins by moving the cursor, as well as the lines that are extracted. Value Ends can also be changed to define the number of characters as well.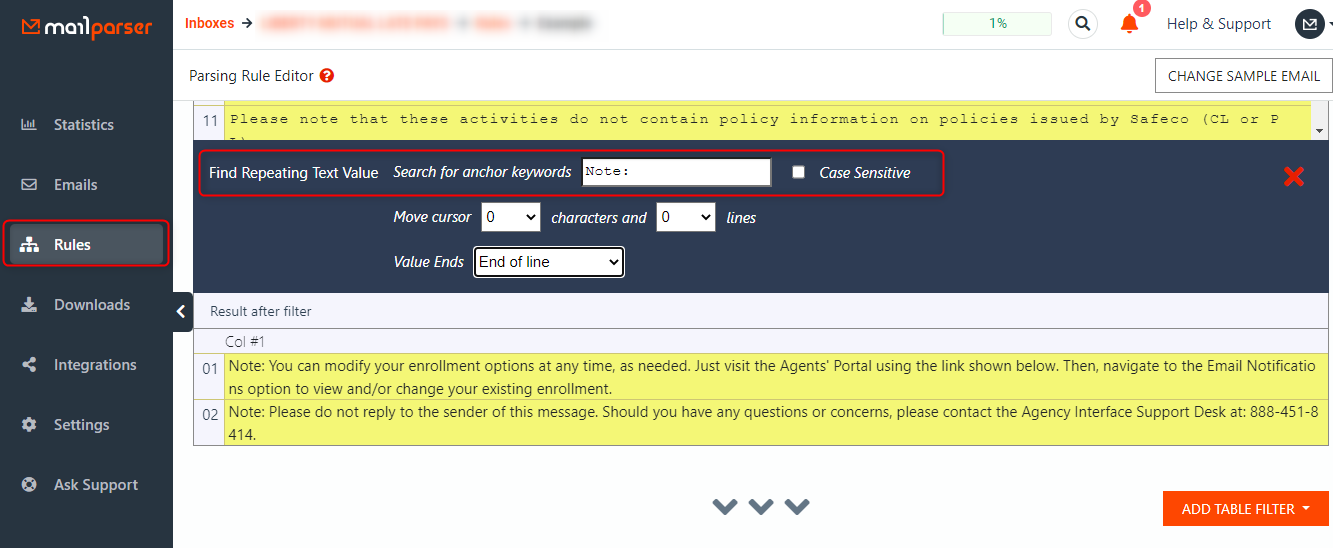 New Design:
Step 1: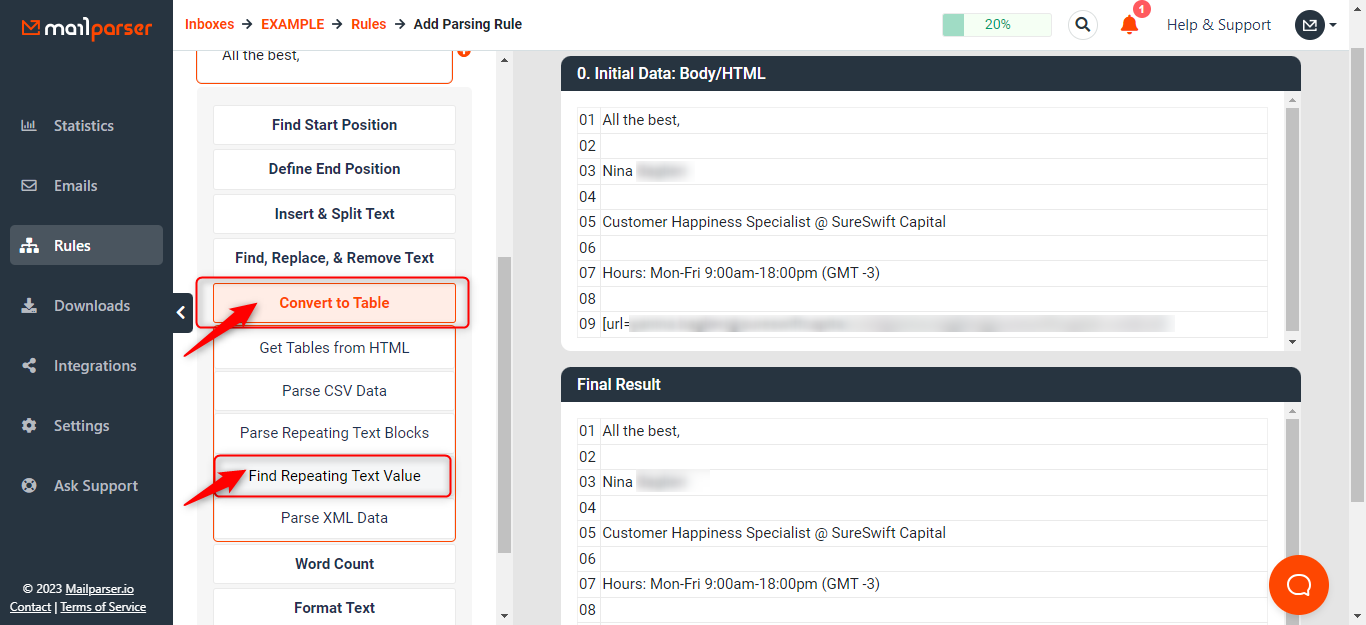 Step 2: