Remove Hidden Character Filter
What is it?
The Remove Hidden Character filter can be used to clean up the output of your data – especially when capturing data within a sentence or adjacent to a field that contains hidden characters.
How is it used?
Add Text Filter Replace, Remove & Insert Remove Hidden characters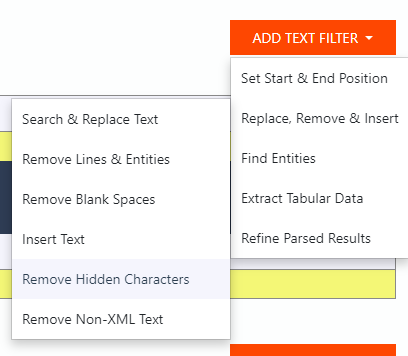 Use this filter to remove any hidden characters.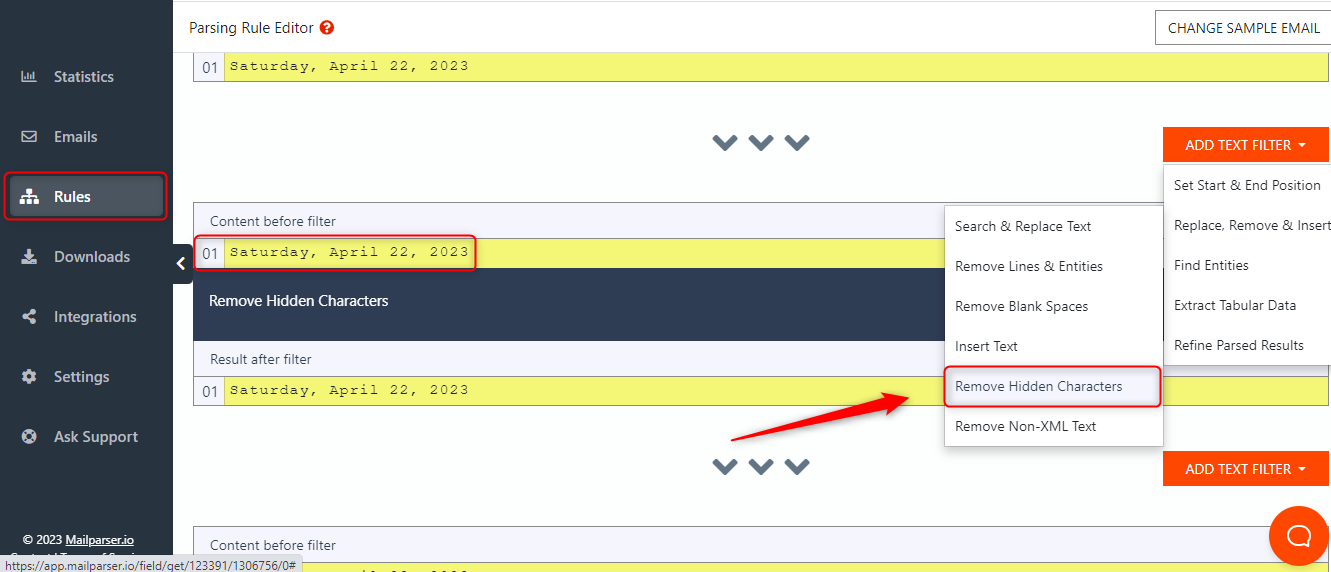 If you have any questions or run into trouble getting set up please reach out to us at support@mailparser.io.
New Design
Step 1: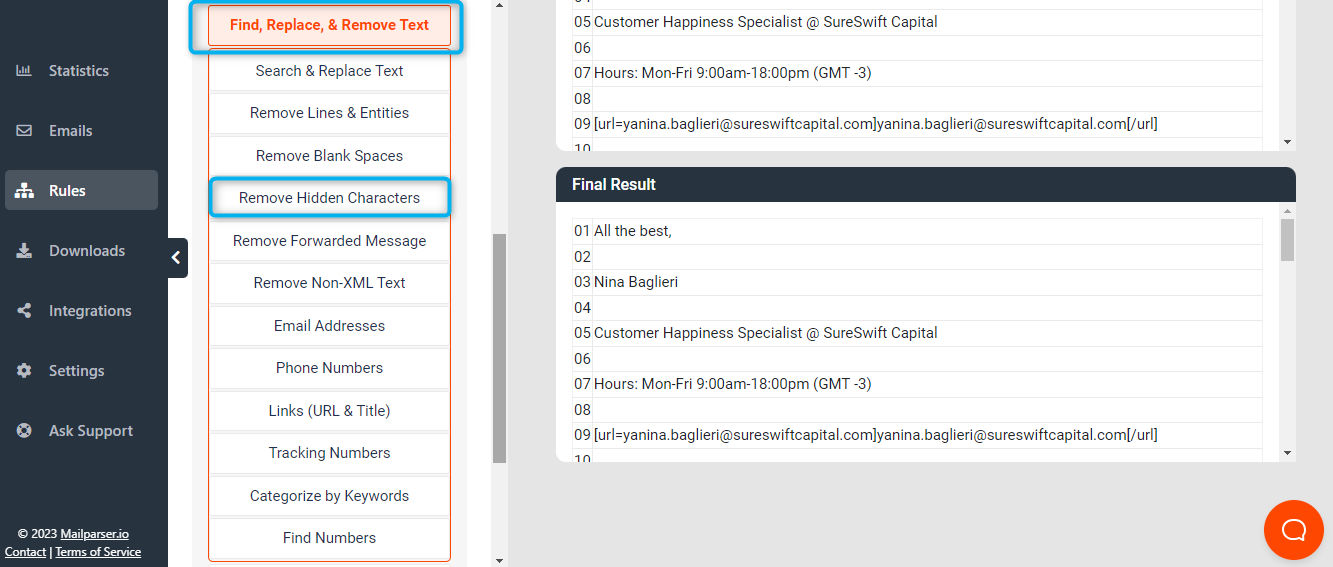 Step 2: