Yes, you can! When you are on the list view of your parsing rules, hover with your mouse over a parsing rule and click "Duplicate".
You will then see a pop-up where you can choose the destination where you would like to duplicate too. This feature makes it easy to set up a new inbox with parsing rules which you already created.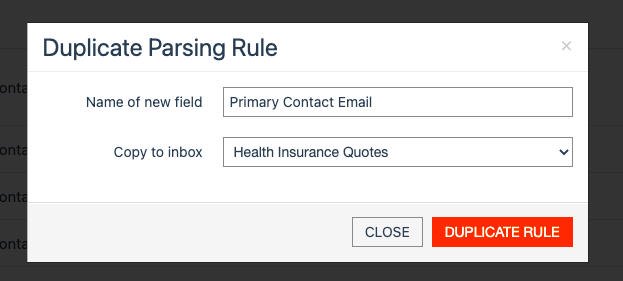 This will create a new parsing rule with the same filters and settings. You can then edit the new parsing rule and adjust some filters.