All of the parsing rules have been created within your Inbox to extract each data point you require, you can create download links that return the parsed data of multiple emails. These download links are permanent and can be accessed even when you are not logged in to the app.
You can create a new download link inside your Inbox under ` Downloads > Create First Download Link`. You will then see the options for the type of file you can choose to include, these options are XLS, CSV, JSON, and XML. Choose which one you prefer by clicking.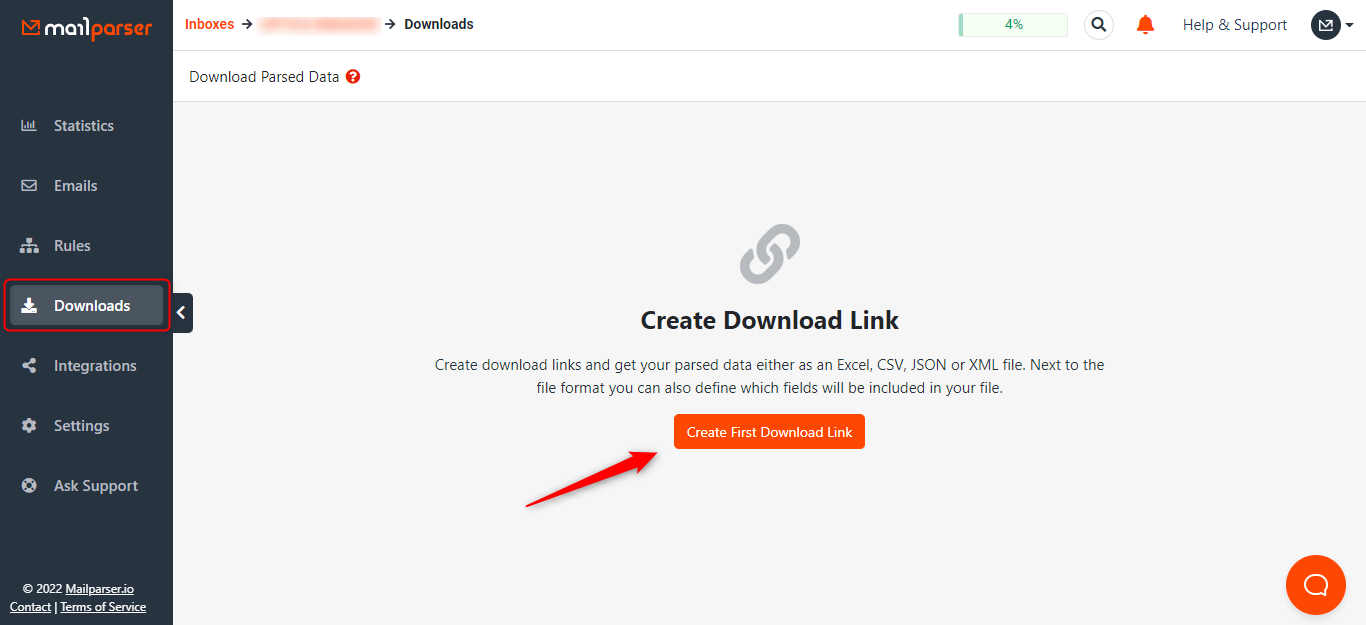 In the next step you will need to name the file you are downloading and define the range of parsed emails you want to include (see below), including "Emails received since the last download".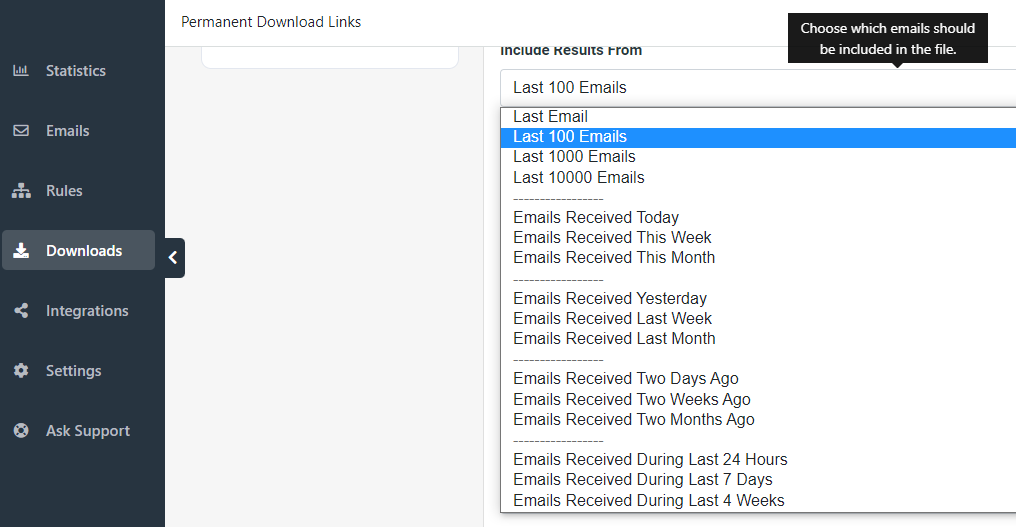 Additionally, you can choose which data fields should be included in your downloaded file. For Excel files, you can also choose whether or not fields labels are included and the format of each column.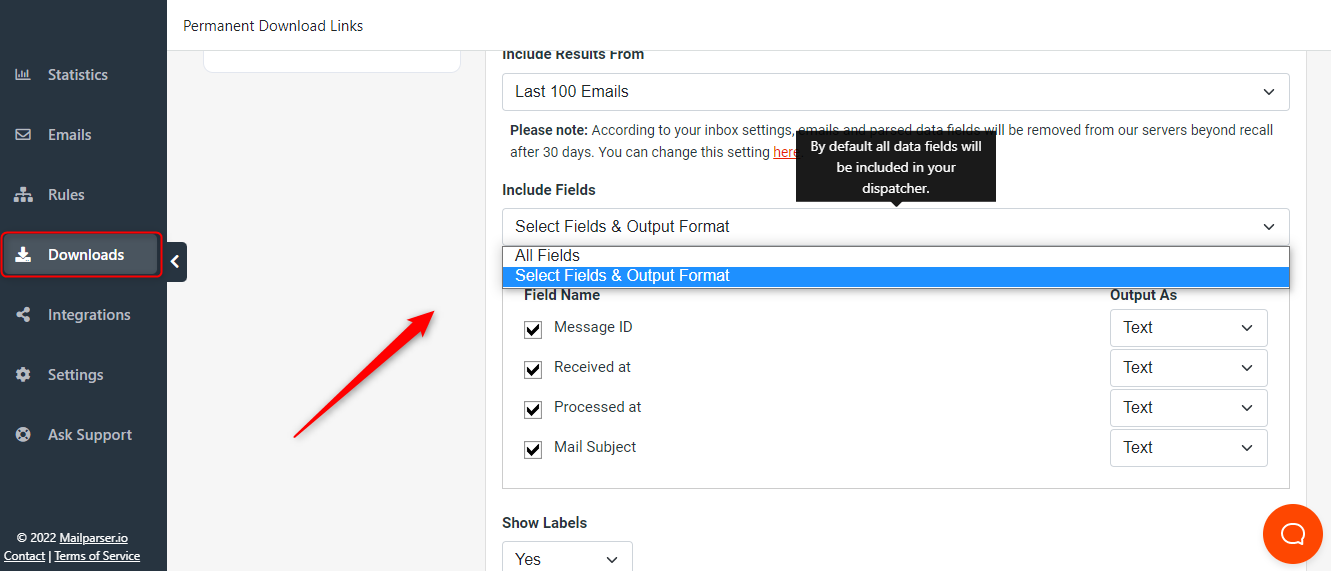 Once you have defined which files and parsing rules to include simply select SAVE. You will then return to the main Downloads page where you can click and download the file from the link.