What is it?
This filter simply creates a new column that adds a value for the row number in each cell.
How is it used?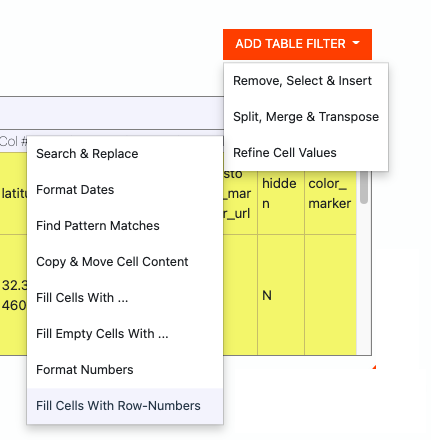 Add Table Filter Refine Cell Values Fill Cells with Row Numbers
Once this filter is added all you need to do is specify a column where you would like the row numbers to show. If you don't want to overwrite an existing column, adding an Insert Column filter before this would be the best option.

New Design
Step 1: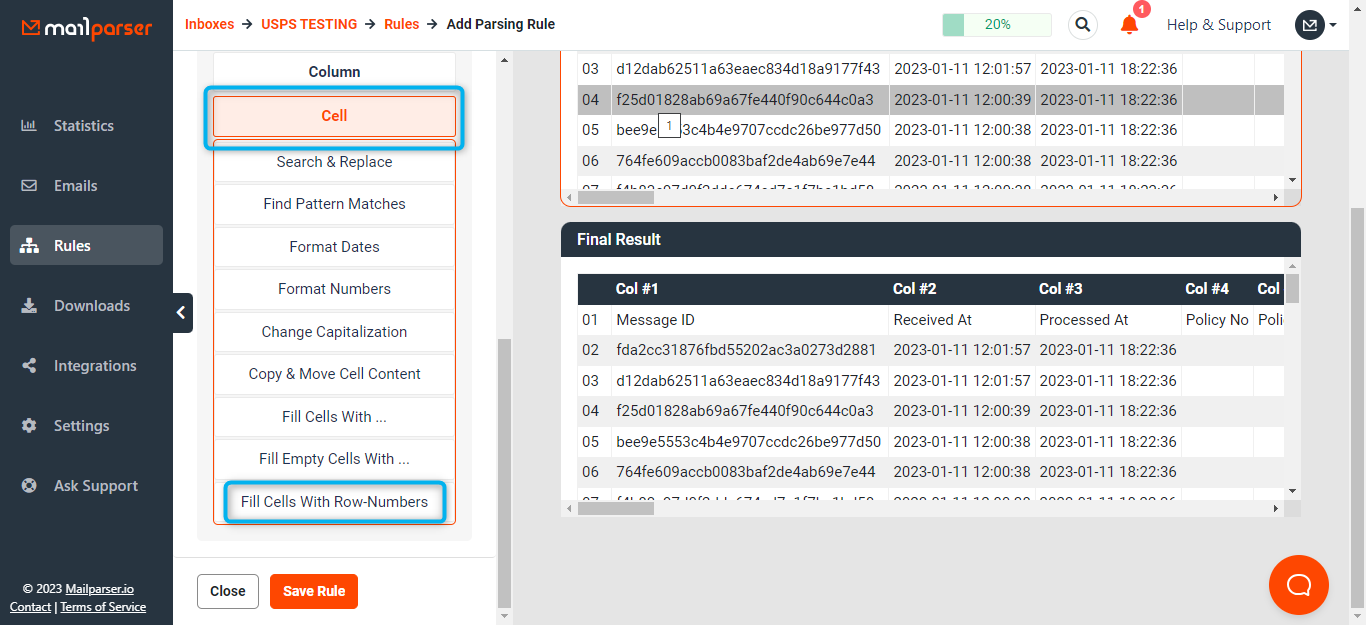 Step 2: