What is it?
The Set Row Range filter can be used to either define a range of rows (based on row count) or crop rows from the beginning or end of your data.
How is it used?
Add Text Filter Remove, Select & Insert Set Row Range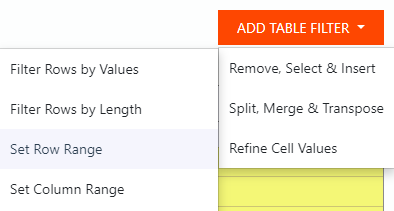 This filter comes with two modes, the first is to Remove from Start/End gives the option to crop rows from both the beginning and end of the output.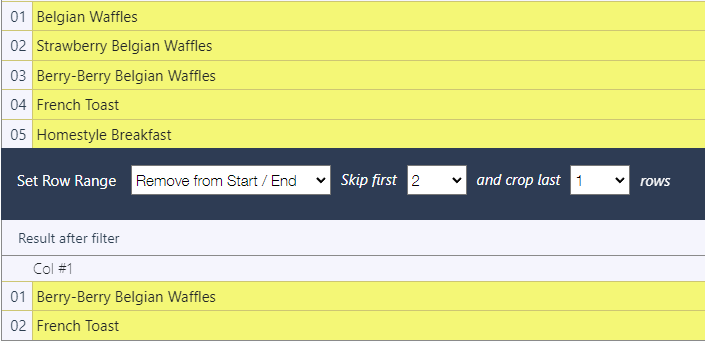 The second option is for defining a specific row to begin and end on your table output. This is especially useful for trimming headers that may be difficult to filter by other means.
New design:

Image 1.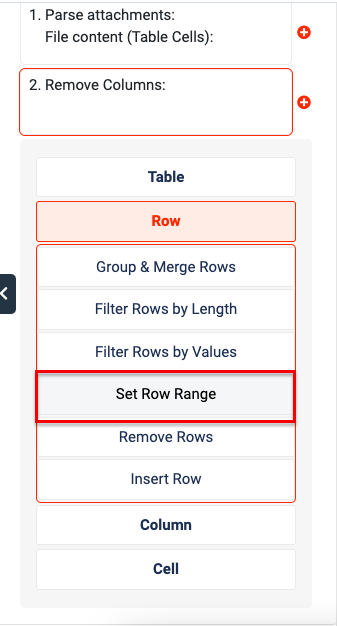 Image 2.