What is it?
This filter converts a table of values to a single text-based output that will be reduced to a single column and switches the rule over to text-based rules.
How is it used?
Add Text Filter> Find Entities >Tracking Numbers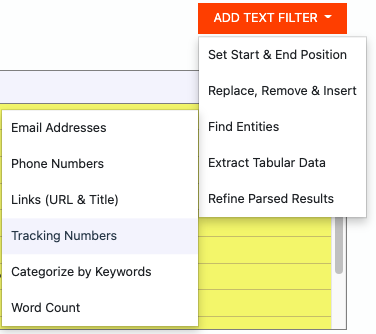 The Tracking Numbers filter contains multiple options including Automatic - which will try and automatically find any tracking numbers in the email, you can also select from FedEx, UPS, UPS MI, USPS for specific number conventions, and a custom option is available that allows you to define the format of the tracking number.

New design:

Image 1.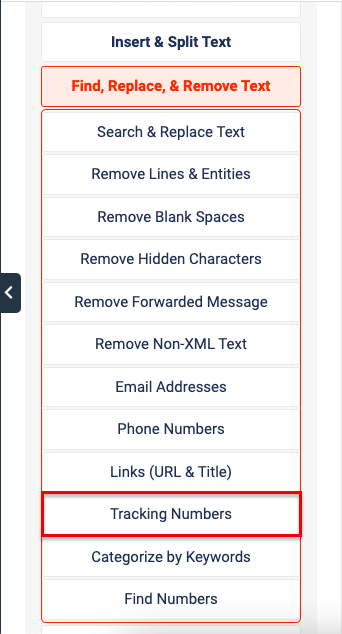 Image 2.