What is it?
The remove column filter can be used to remove a range of rows and can be added as many times as needed.
How is it used?

Add Table Filter Remove, Select & Insert Remove Rows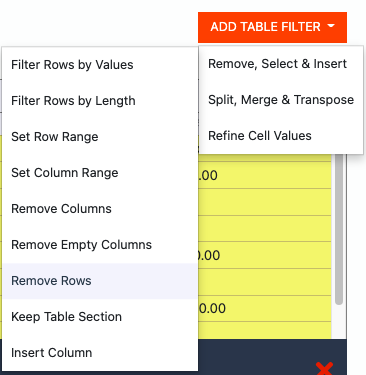 To remove rows all you need to do is apply the filter, then choose the range of rows you would like to remove. You can apply this filter multiple times as necessary.

New design:
Image 1.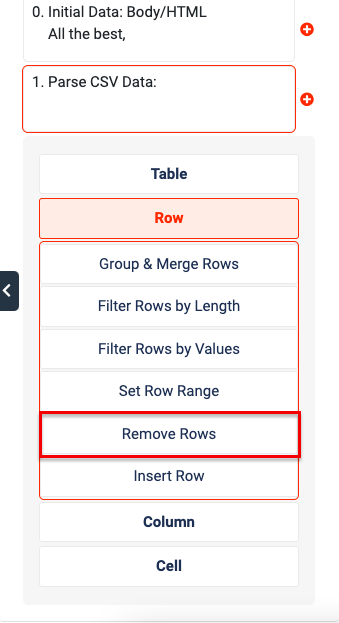 Image 2.