Now it is possible to modify extracted data points and lock/unlock modified data points from your emails.
This feature is an Add-on and can be purchased only for paid plans in the Subscription / Purchase Additional Features section.
Go to the Emails page, then press on any parsed email and click on the data point you need to edit. At this moment, only one data point can be modified at a time.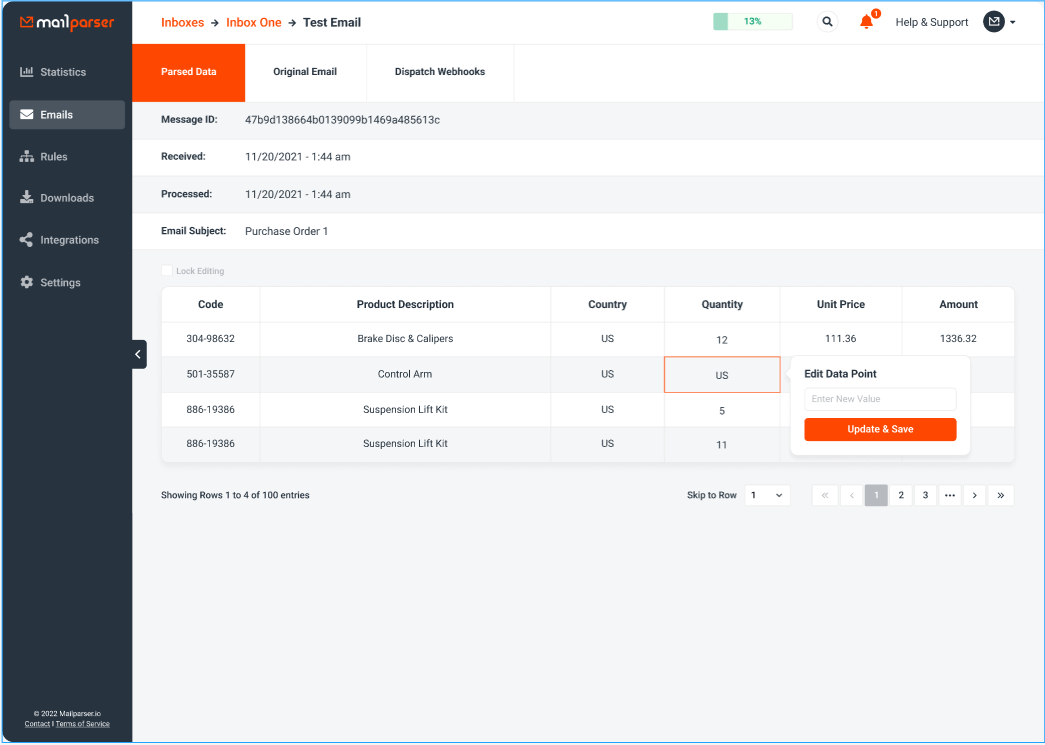 You can enter any kind of value (or even remove the existing data and leave it empty).
We won't keep any log of the previous data or the initial data or the date of modification or who did it. If you need to recover initial values, then you'll need to parse the email again (Locking should not be active for this email in that case)
Modified data point will be marked (also modified emails will be marked with an icon)
Lock button can be used only on emails that contain parsed data points. Putting a lock will prevent data points to change if this email is sent by mistake to parsing queue again. In other words, locked emails will not be parsed/reparsed.
Keep in mind that no credit will be used when an email is locked because email will not be parsed/reparsed.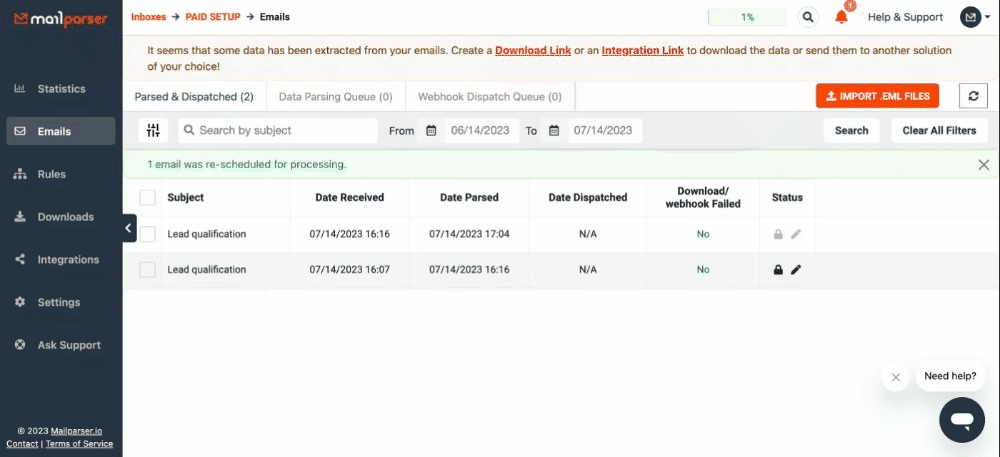 Emails that are modified or locked will be displayed with an icon on the Status column in the Email page.