If you are looking to delete or update a Category you made to organize your inboxes, follow the steps below.
1. Open up that Category by clicking on the category at the top of the page
2. Select "Modify or Delete Category" buttons

3. Confirm on the pop-up that you would like to Remove or Update the category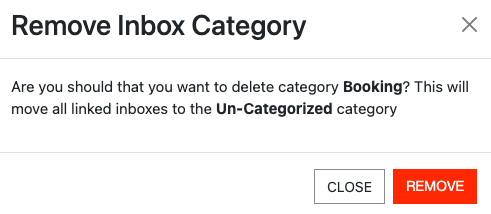 That's it!