mailparser.io works best if you have one dedicated inbox for each type of email. This is because each @mailparser.io inbox has a fixed set of parsing rules which are tailored to a specific type of email.
By type of email, we mean the layout structure of an email. Typically you will receive one type of email from a specific source, e.g. order confirmations from an e-commerce platform, leads from your lead provider, shipping confirmation email, etc.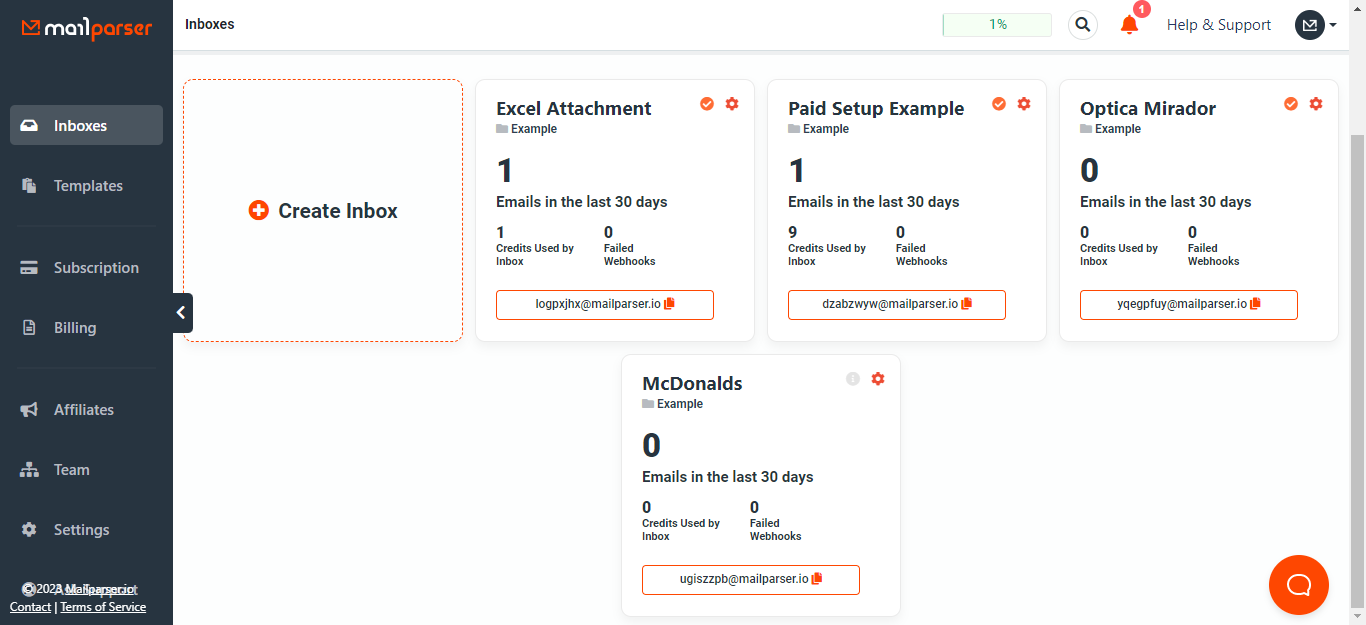 If you have for example five different email sources, you should create five independent working inboxes with dedicated parsing rules for each of them.