You can subscribe to a paid monthly plan inside our app. In the section ' Account' you'll find our different offerings and you can choose between monthly or annual payments. Once you chose your desired plan you'll need to enter your credit card information into a form provided by the app.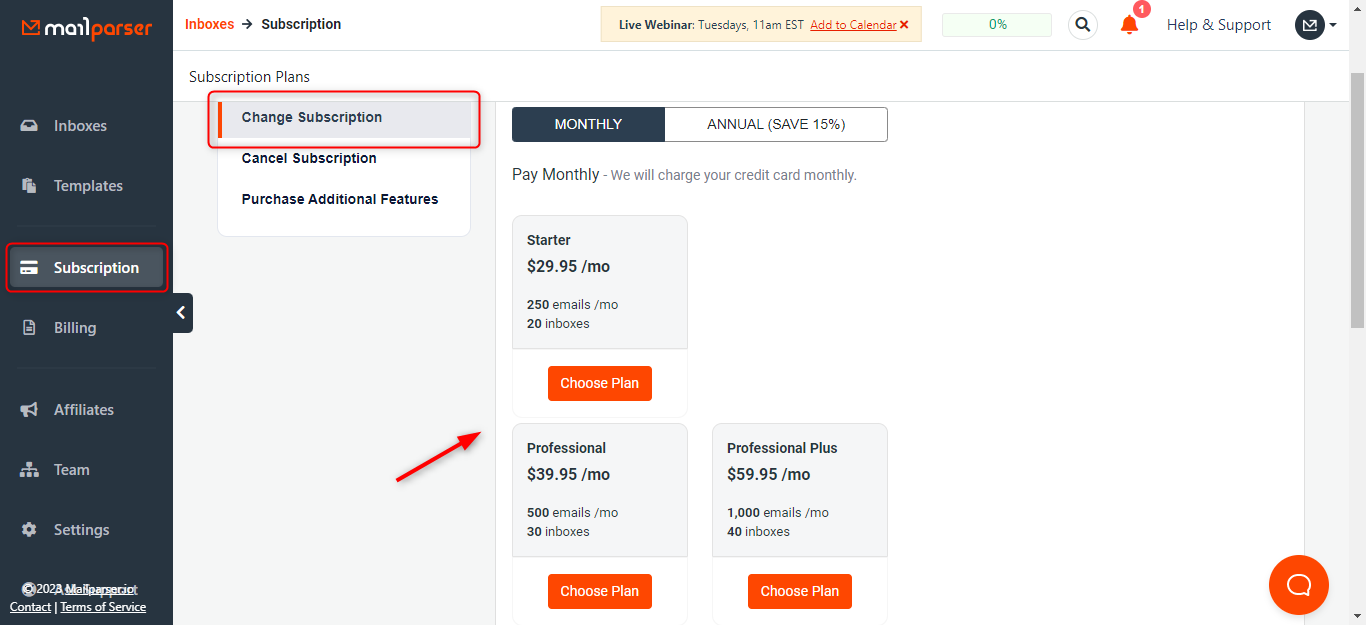 Our payment provider is Stripe Inc. and all credit card payments are handled by them. Stripe is a PCI DSS-compliant service provider and your credit card information is safely stored with them.
Once you subscribe, you will be billed every month on the same day or once per year depending on whether you chose a monthly or a yearly plan. If you up or downgrade your subscription plan during a billing cycle, a prorated amount will be applied to your next invoice.

Subscriptions can be canceled at any time on the same page where you subscribed to them.